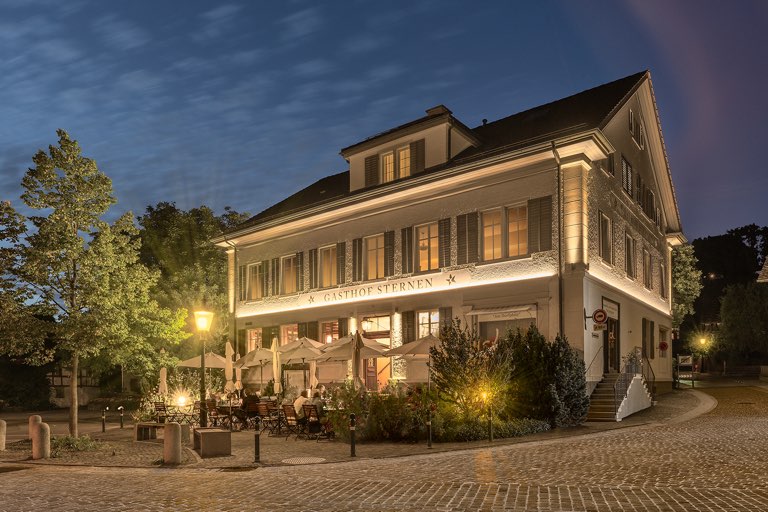 You simply can't miss our grand inn in the picturesque village centre of Wangen – it is located in a rural idyll, yet easy to access. The diverse rooms on offer, the outstanding catering and the warm welcome are only three of many reasons for coming to stay with us.
We look forward to welcoming you at Gasthof Sternen in the near future
Your host family Matthias & Bettina Brunner-Schill
Opening hours
Badstube: Tue to Sat 11.30 am to 2 pm and 6 pm to midnight
Gaststube: Tue to Sat 8.30 am to midnight.